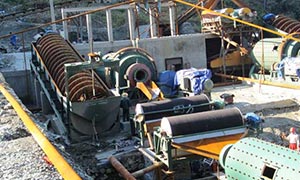 Silica Sand processing plant
Silica sand is refractory particles, which contains quartz as the main mineral component. Silica sand is an important mineral raw material, widely used in glass, casting, ceramics and refractory materials, metallurgy, construction, chemical industry, pla.
Part I
Silica Sand making line
The crushing process of silica sand apply jaw crusher & cone crusher. The silica sand are fed into the vibrating feeder by hopper, then the vibrating feeder evenly put silica sand into jaw crusher for primary crush. The coarse silica sand are transported to the cone crusher by the belt conveyor for secondary crush. Finally, the crushed materials will be sieved by the circular vibrating screen. The oversize materials return to the cone crusher for re-crushing, and the final product will be conveyed to the product area.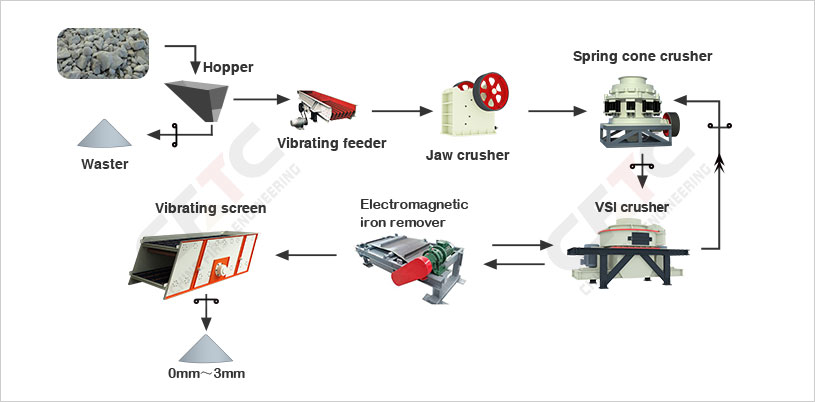 Part II
Silica Sand Beneficiation Process
Commonly used beneficiation methods are ore washing, classification, scrubbing, gravity separation, magnetic separation, flotation, chemical beneficiation, etc. The beneficiation of silica sand apply wet or dry crushing-grinding-grading process to get the high-quality product. For silica sand ores with more impurity minerals, the joint beneficiation methods is required. The joint beneficiation methods are scrubbing, desilting, magnetic separation or gravity separation, and flotation.