Part I
Jaw crusher + Fine jaw crusher
The chromite ore can be crushed by two-stage jaw crushers (jaw crusher & fine jaw crusher). The chromite crushing processes is as follows: chromite - vibrating feeder - jaw crusher (primary crush) - fine jaw crusher (secondary crush) - vibrating screen. After screening, the qualified material will be conveyed to the product area. And the oversize material return to the fine jaw crusher for re-crushing.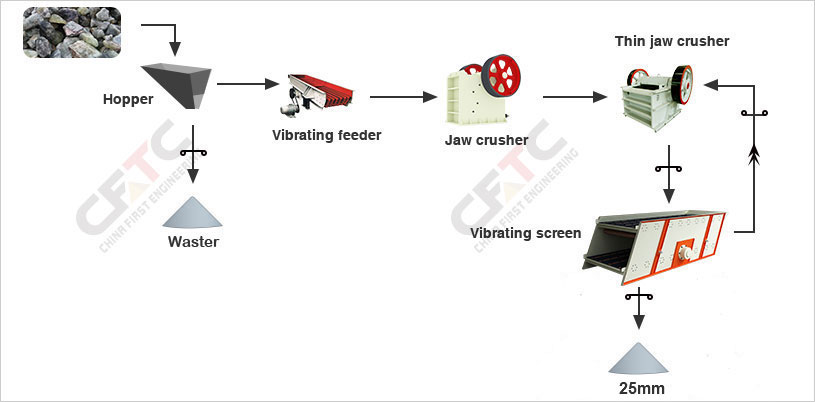 Part II
Fluorite Flotation Process
Due to the complex composition of fluorite ore, the beneficiation methods are flotation, gravity and magnetic separation. The present invention relates to flotation method of adjusting agent. By mixtures of acids, alkalis and synergist composition as adjusting agent, using oleic acid or Oak oleate as the collector, the process is complex circuits, fluorite ore under normal temperature and near-neutral flotation recoveries obtained fluorite concentrate, good product quality, suitable for all types of fluorspar concentrator applications.