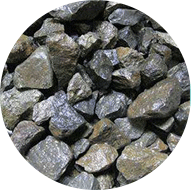 Magnetite processing plant
Magnetite ore is a significant ore of iron, it is black or brownish-black with a metallic luster, has a Mohs hardness of 5–6 and a black streak. Magnetite ore beneficiation process is divided into crushing, grinding, classification, magnetic separation.
Part I
Jaw crusher + Fine jaw crusher
Magnetite ore through the plate from the vibrating feeder into jaw crusher for crushing operations, and then transported by conveyor belt to the fine ore storage. Fine ore bin ore through the conveyor belt into the ball mill grinding to meet size requirements. Ore through vibrating sieve screening, divided into coarse powder size materials and fine size materials. Fine size materials are fed into the strong magnetic separator to remove a large number of gangue minerals, and the resulting magnetic concentrate is mixed with the sieve into the overflow-type ball mill. Overflow ball mill processed again through the slurry separator tailing, ore concentrates through the pump into the cyclone classification, such as overflow through a pipe into the magnetic separation stage and underflow returns ball mill for re-circulating.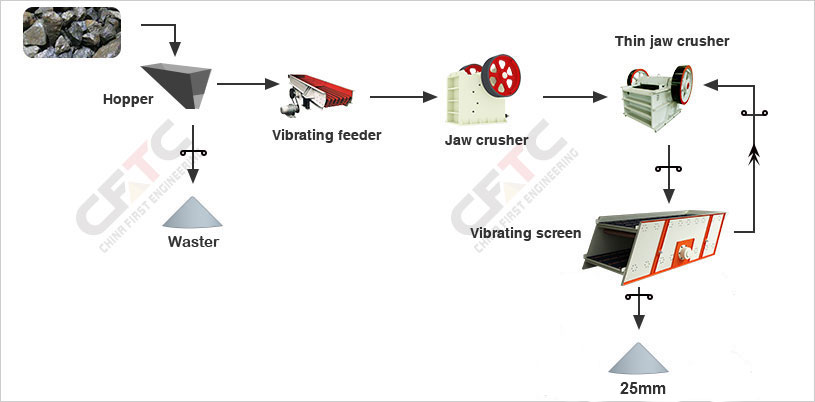 Part II
Magnetite Separation Production Line
Magnetic separation places the leading position in iron ore separation. For weak magnetic and lean iron, adopts gravity separation, magnetic separation, flotation, and roasting magnetic separation; used for strong magnetic iron ore, magnetic separation.