Part I
Jaw crusher + Fine jaw crusher
The manganese crushing adopts 2-stage crushing process of jaw crusher & fine jaw crusher. Manganese ore is firstly fed into the vibrating feeder by dumper, then it is put into the jaw crusher for primary crush. The crushed coarse manganese is then transported to the fine jaw crusher by belt conveyor for secondary crush. Finally, the materials are sieved by the circular vibrating screen. After screening, the final products are conveyed to the product area. The oversize materials return to the fine jaw crusher for re-crushing.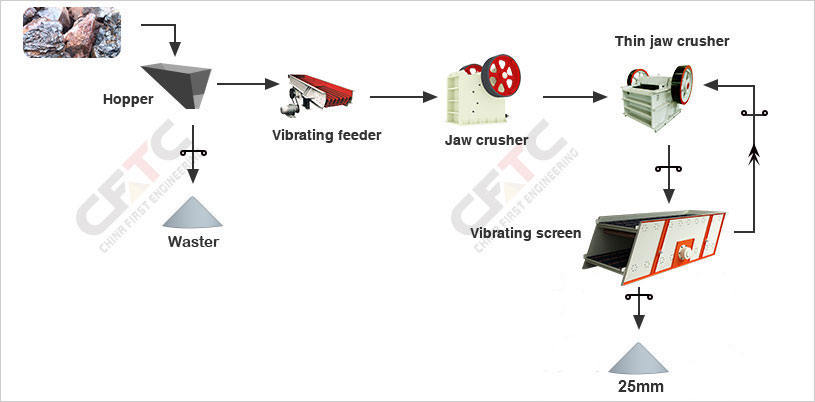 Part II
Manganese Ore Production Line
Magnetic materials are evenly fed into the ball mill by conveyor belt for grinding, then it is sieved by the spiral classifier. The oversize materials return to the ball mill for re-grinding. Magnetic ore can be recovered by high-intensity magnetic separator. Magnetic separation can increase the concentrate grade by 4% to 10%, which bring generous benefits to the beneficiation plant.