Solution I
Jaw crusher + Impact crusher
In the production and processing of river stone crushing plant, mainly using the following equipments: jaw crusher, bucket elevator, electromagnetic vibrating feeder, grinding mill machine, analysis machine, auxiliary equipment, fans, focus electronic control and other equipments.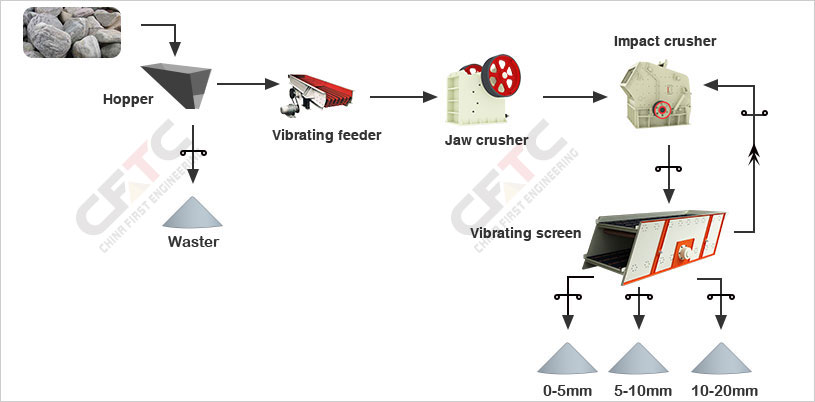 Solution II
Jaw crusher +Spring cone crusher
River stone is hard, but the silicon content is very high. Therefore, the design of crushing process is required to be reasonable. We should consider the production cost as well as the investment cost for the pebble crushing line. The losses of jaw plates, hammer and impact plate are very high in the pebble crushing. So we mainly choose the crushing plant with laminated principle in the crushing line to reduce the losses of the wear parts. The classic equipment configuration with laminated principle is secondary jaw crusher or jaw crusher plus cone crusher.