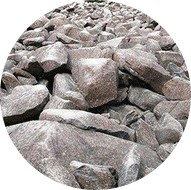 Diabase Crushing Line
The diabase crushing production line applies the equipment of jaw crusher, impact crusher, hammer crusher, vibrating feeder, vibrating screen, belt conveyor, etc..
Solution I
Jaw crusher + Impact crusher
The raw diabase material is fed into vibrating feeder through the silo, and then it is transported to the jaw crusher for primary crush. After coarse crushing, the materials is transported to the impact crusher for secondary crush. The crushed materials will be sieved by a circular vibrating screen to get two grades of materials. The fine materials meeting the requirement are conveyed to the final product silo by the belt conveyor while the oversize materials return to the impact crusher for re-crushing.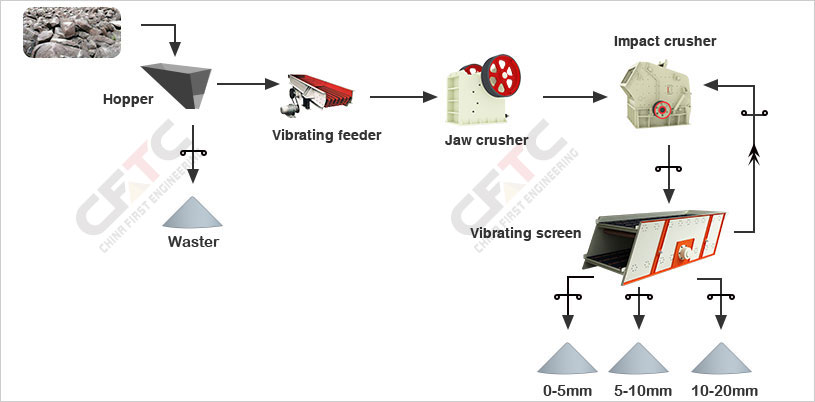 Solution II
New type single-rotor hammer crushers
The flow of the diabase crushing production line is roughly as follows: vibrating feeder ---> hammer crusher (primary crush) ---> hammer crusher (secondary crush) ---> vibrating screen--->final products. Hammer crusher production process has the characteristics of reliable performance, reasonable design, convenient operation, good product granularity, high working efficiency, etc. This single-stage crushing design applies hammer crushers instead of 2-stage crushing machines (jaw crusher + impact crusher) that mentioned above, which is much economical.