Introduction
Spiral sand washer is widely used in the washing of materials in the sand and gravel plant, mining, construction materials, communication, chemical, hydropower, concrete mixing plant, etc. It can efficiently clean the sand, taking away the impurities adhered to the sand and breaking the vapor coatings around the sand particles to facilitate dehydration. It is applied to sand and gravel plant, construction sites, hydropower plant dams, glass making, and development of oil well, etc.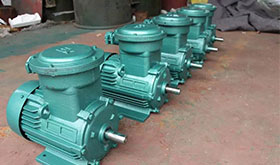 Motor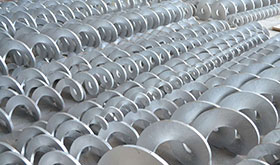 Screw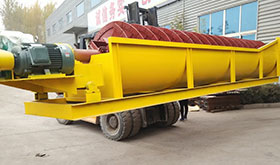 Consignment

1.Reliable drive system, high capacity and low energy consumption;
2.Simple and good seal structure, stable performance and convenient operation;
3.A wide range of applications, suitable for cleaning various sizes of materials
4.The finished product has a high degree of cleanliness, extremely low content of mud and stone powder;
5.The spiral blade is made of cast steel with high wear-resistance and long service life.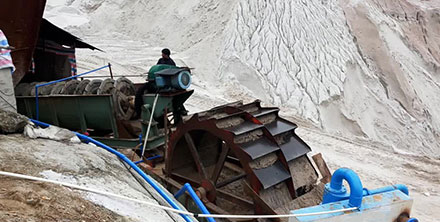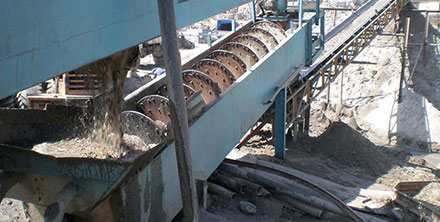 Working Principle
When operating, the motor drives the impeller slowly rotating through the V-belt and reducer. The sand is put into the washing tank through the feeding chute, and rolls over by the impellter driving. During the rolling, the friction between the sand particles strips the impurities, and breaks the vapor coatings around the particles in order to facilitate dehydration. Meanwhile, massive water is put into the washing tank to form a strong water stream to take the impurities and small percentage of foreign matters away immediately and discharge them from the overflow port. The clean sand is taken by the impeller, and finally puts into the discharge groove, finishing the whole washing process.
Parameter
Please strictly refer to the product technical parameters for work. specifications are subject to change without notice. Please refer to the actual data of machine.
Model
Quantity of spiral (mm)
Diameter of spiral (mm)
Length of tank (mm)
Feeding size (mm)
Rotating speed of spiral (r/min)
Power(kW)
Water consumption(kg/t)
Capacity(tph)
LXS-920
1
920
7585
≤10
21
11
10-80
100
2LXS-920
2
920
7585
≤10
21
11X2
20-160
200
LXS1120
1
1120
9750
≤10
17
18.5
20-150
175
2LXS1120
2
1120
9750
≤10
17
18.5X2
40-300
350
Note:The capacity may vary with different materials and feeding sizes. Technical parameters are subject to change without notice.
CFTC is one of the most reliable Spiral Sand Washer manufacturers in China with many years of experience in Spiral Sand Washer production . We can supply a complete set of Spiral Sand Washer with highest quality. Our Spiral Sand Washer have been exported to Kenya ,Ethiopia, Zambia, Tanzania, Saudi Arabia,Sri Lanka, Egypt ,Pakistan ,Vietnam ,Indonesia, the Philippines, SouthAfrica and other countries . If you have this need , please contact us or send email to [email protected]