Introduction
Having the features of simple structure, large reduction ratio and high production efficiency, it can crush dry and wet raw medium-hard and fragile materials and can be applied to the industries of mining, cement, coal, metallurgy, building materials, highway and fuel & chemical. It can be used in fine crush of materials.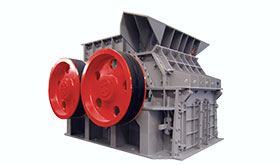 Double rotor hammer crusher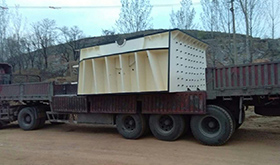 Consignment
a. Large crushing ratio and high production efficiency:
large block materials can be crushed into particle sizes below 70 mm at a time; the processing capacity of single machine can reach up to 5000 t/h.
b. Low energy consumption;
c. Wide usage and high capacity: the full screening structure can produce more cubic end-products while the content of 0-5mm stone powder is lower than 13%.
d. High-level automation makes operation and maintenance convenient and greatly lessen the labor intensity of workers.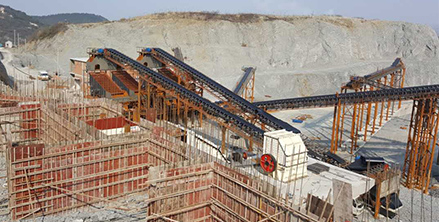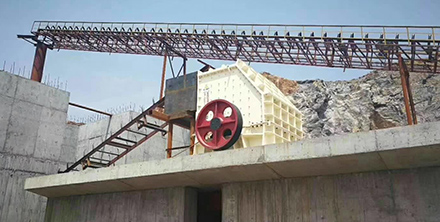 Working Principle
The new type single-rotor hammer crusher achieves the crushing effect through three main ways: the hammers striking materials, materials impacting the liner and the collision among materials.
Parameter
Please strictly refer to the product technical parameters for work. specifications are subject to change without notice. Please refer to the actual data of machine.
Model
Stone hardness
Capacity(tph)
Feeding size(mm)
<30mm(t/h)
<70mm(t/h)
HYPCD1212
≤150Mpa stone
100
200
≤700
HYPCD1414
≤150Mpa stone
160
250
≤700
HYPCD1416
≤150Mpa stone
200
350
≤700
HYPCD1616
≤150Mpa stone
280
400
≤700
HYPCD1618
≤150Mpa stone
320
450
≤700
HYPCD1620
≤150Mpa stone
380
530
≤700
HYPCD1622
≤150Mpa stone
400
600
≤700
HYPCD1624
≤150Mpa stone
450
650
≤700
HYPCD1626
≤150Mpa stone
480
680
≤700
HYPCD1820
≤150Mpa stone
500
700
≤700
HYPCD1822
≤150Mpa stone
550
770
≤800
HYPCD1824
≤150Mpa stone
600
840
≤800
HYPCD1826
≤150Mpa stone
650
910
≤800
HYPCD2222
≤150Mpa stone
800
1120
≤1000
HYPCD2224
≤150Mpa stone
1000
1400
≤1100
HYPCD2226
≤150Mpa stone
1200
1680
≤1100
HYPCD2426
≤150Mpa stone
1500
2100
≤1100
HYPCD2626
≤150Mpa stone
2500
3000
≤1100
HYPCD2630
≤150Mpa stone
3000
4200
≤1100
HYPCD2830
≤150Mpa stone
3500
4900
≤1100
HYPCD3032
≤150Mpa stone
4000
5600
≤1100
Note:The capacity may vary with different materials and feeding sizes. Technical parameters are subject to change without notice.
CFTC is one of the most reliable Hammer Crusher manufacturers in China with many years of experience in Hammer Crusher production . We can supply a complete set of Stone Crusher with highest quality. Our products have been exported to Kenya ,Ethiopia, Zambia, Tanzania, Saudi Arabia,Sri Lanka, Egypt ,Pakistan ,Vietnam ,Indonesia, the Philippines, SouthAfrica and other countries . If you have this need or want to get the Hammer Crusher price , please contact us or send email to [email protected]