Introduction
We supply a comprehensive range of jaw crusher spares and wear parts, along with a full range of hydraulic spares and drive couplings.
We stock jaw liners in three premium metallurgies to suit all applications including Mn14%, Mn18% and Mn22%.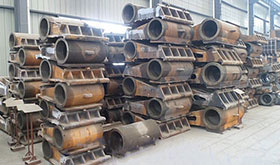 Movable Jaw Plate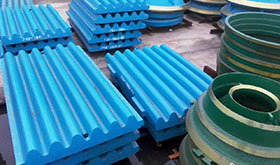 Fixed Jaw Plate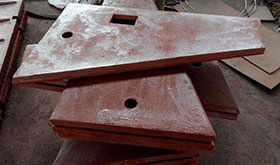 Side Guard Plate

Top continuous crushing performance
Low cost per crushed ton by increased wear life
Increased production time due to reduced downtime
Chamber and material selection according to your process
Increased safety because of less wear part change-outs


Jaw Crusher Plate OEM Brand
Customized request is available, we accept the sample processing or map processing. CFTC manufactures ISO9001 certified, fully guaranteed and warranted spare parts to suit an various range of jaw crusher brands including: Metso | Sandvik | Pegson | Lokomo |Svedala | Allis Chalmers | Symons | Nordberg | Fintec | Finlay | Extec | Kue-Ken/Brown Lennox | LOKOMO | Telsmith and so on.